15 pc MULTIWOLF™ & METALWOLF™ Reciprocating Saw Blade General Purpose Kit
1073415RKG
15 pc MULTIWOLF™ & METALWOLF™ Reciprocating Saw Blade General Purpose Kit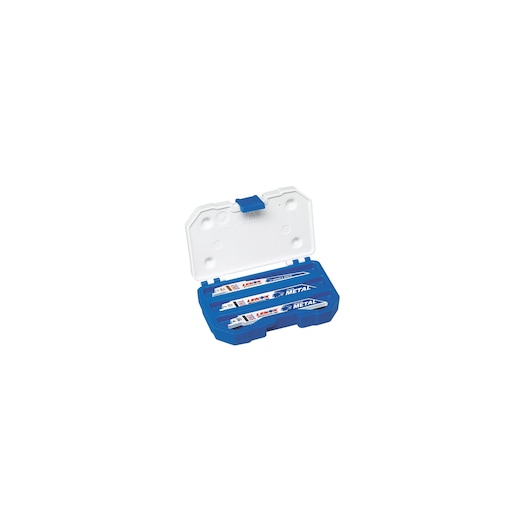 1073415RKG
15 pc MULTIWOLF™ & METALWOLF™ Reciprocating Saw Blade General Purpose Kit
CUT THROUGH A WIDE VARIETY OF MATERIALS: Designed for making quick, clean cuts in metal, wood, and plastic
RELIABLY AGGRESSIVE CUTTING: High-speed steel cutting edge and spring steel backing helps strengthen the blade, reduce breaks, and provides durability for long blade life
Product Overview
Keep productivity high and downtime on the jobsite low with the LENOX® METALWOLF™ & MULTIWOLF™ Bi-Metal Reciprocating Saw Blades. The high-speed edge helps you get the most out of your reciprocating saw.
Additional Features
Includes
(1) 5 x 614R, 5 x 618R, 5 x 656R
(5) 614R Reciprocating Saw Blade
(5) 618R Reciprocating Saw Blade
Support
No Limited Warranty
Unfortunately, this specific product is not eligible for any warranty. Further information about our warranties can be located below.
Learn More
Service
We take extensive measures to ensure all our products are made to the very highest standards and meet all relevant industry regulations.