12" 24TPI High Tension Hacksaw
12132HT50
12" 24TPI High Tension Hacksaw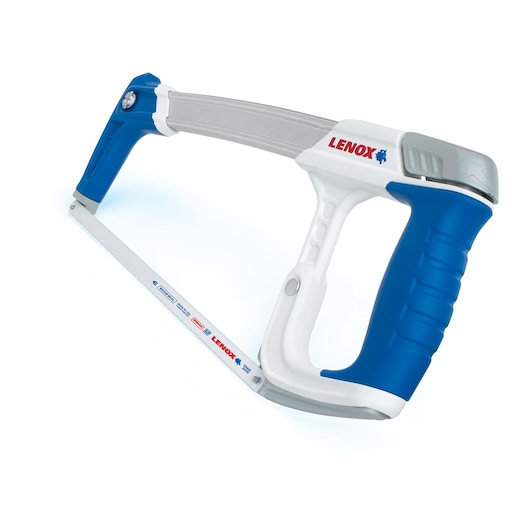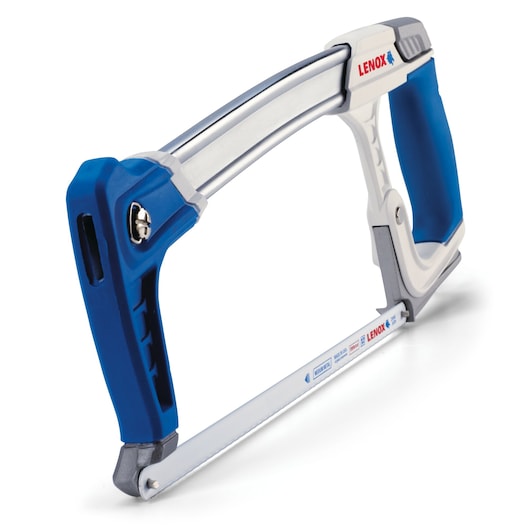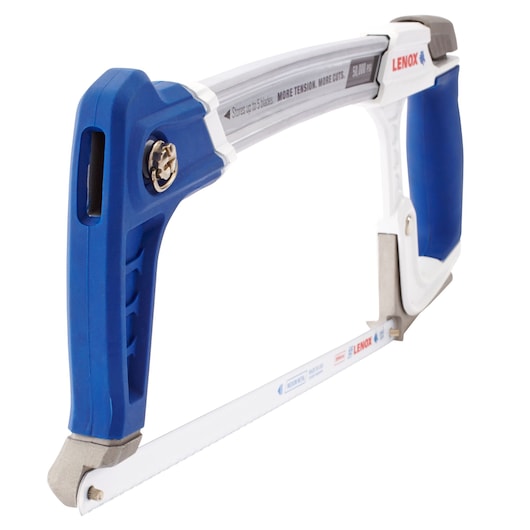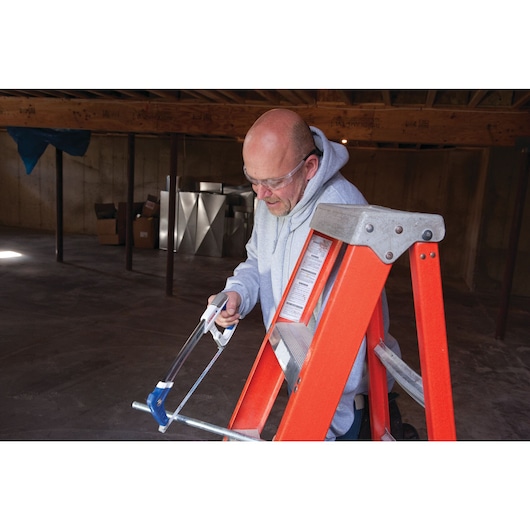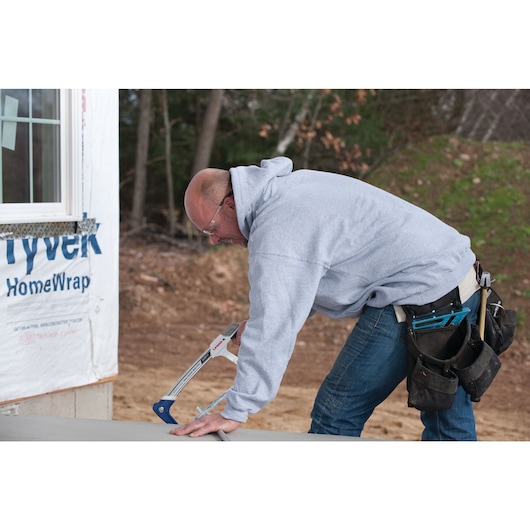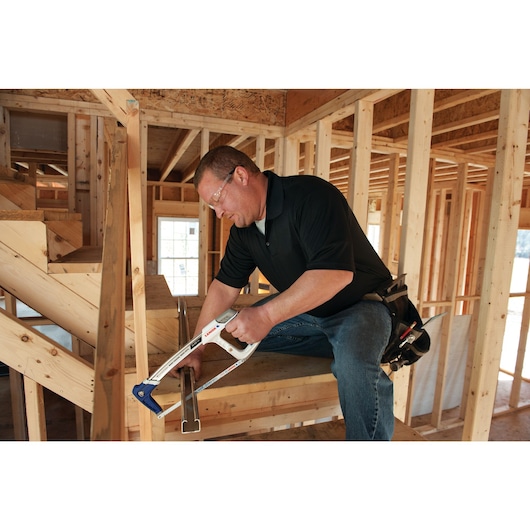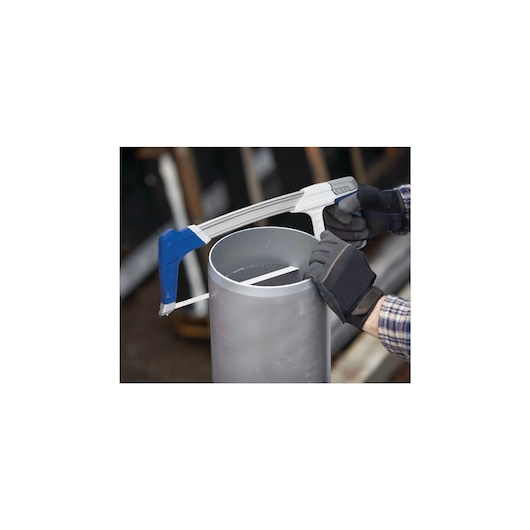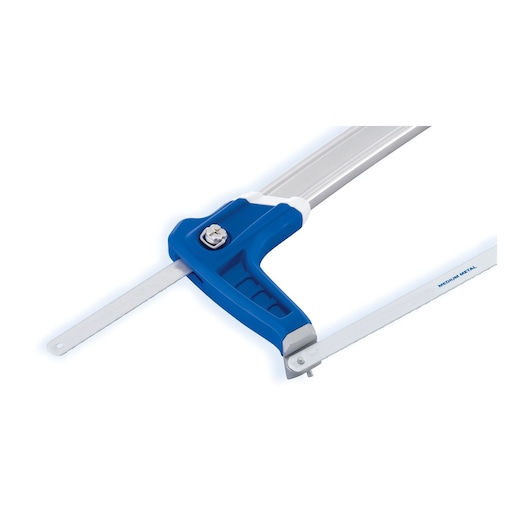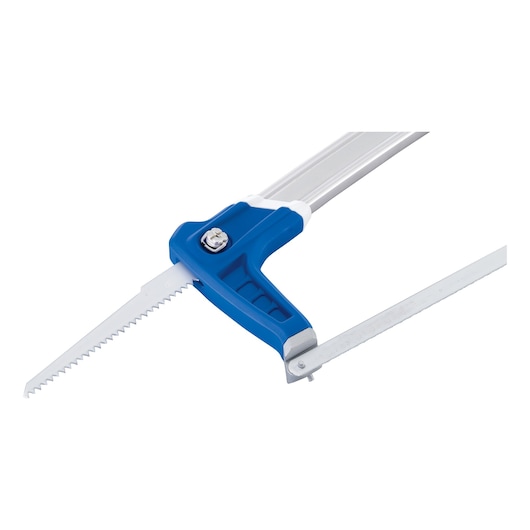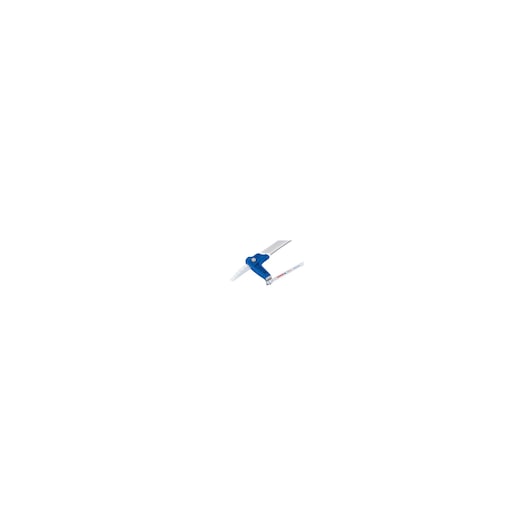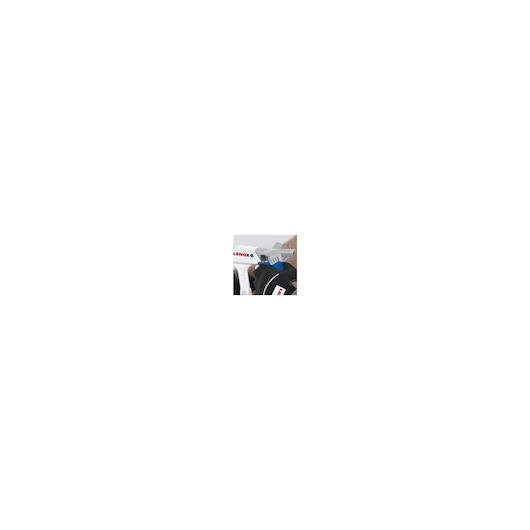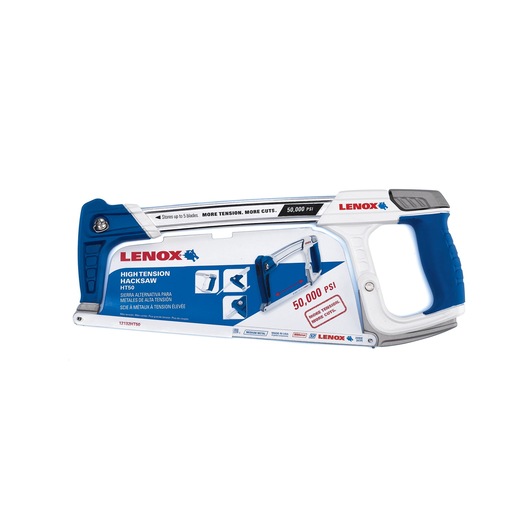 12132HT50
12" 24TPI High Tension Hacksaw
HIGH BLADE TENSION: Unique I-Beam construction allows blade to tension up to 50,000 psi, resulting in fast, straight cuts
COMFORTABLE GRIPS: Rubberized handles allow for confident handling even in wet or cold environments
CONVERT TO A JAB SAW: Accepts any LENOX reciprocating saw blade to be used as a jab saw
View more features
Product Overview
This LENOX® High Tension Hacksaw features a unique I-beam construction that allows blade to tension up to 50,000 PSI, resulting in fast, straight cuts. It has a convenient bagless storage where no tool is needed to store up to 5 extra blades.
Additional Features
CONVENIENT BLADE STORAGE: Store up to 5 extra 12" hacksaw blades in the I-Frame
Convert To A Jab Saw
Accepts Any Lenox Reciprocating Saw Blade To Be Used As A Jab Saw
Convenient Blade Storage
Store Up To 5 Extra 12" Hacksaw Blades In The I-Beam
All Hacksaw Frames Come With One 12" (300Mm) 24 Tpi Hacksaw Blade
Versatile Design
Thick, Wide Teeth Provide Durability To Cut Metal And Nail Embedded Wood.
Deep Gullets Maintain Speed In Wood.
Power Blast Technology® Increases Durability*
High Speed Blasting Along The Tang Strengthens The Blade To Reduce Breaks And Increase Durability
Vs. Prior Lenox Generation.
Support
Lifetime Limited Warranty
We're confident of the quality of our products and we'll repair, without charge, any defects due to faulty materials or workmanship within the specified warranty.
Learn More
Service
We take extensive measures to ensure all our products are made to the very highest standards and meet all relevant industry regulations.