7-1/2" x 7/8" Bi-Metal Ship Auger Bits
1455907A1416
7-1/2" x 7/8" Bi-Metal Ship Auger Bits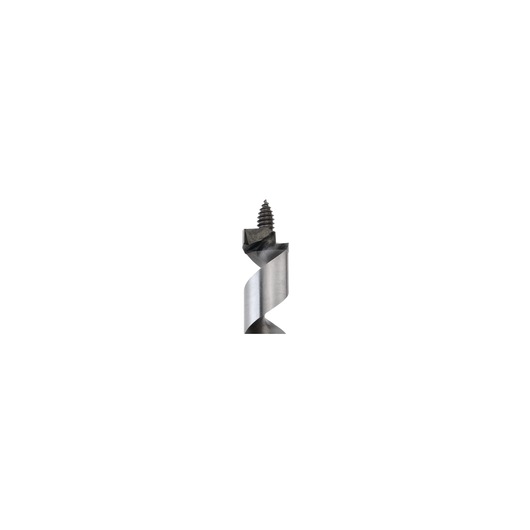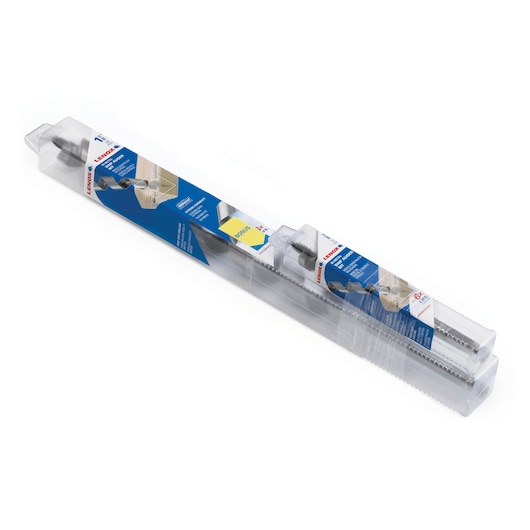 1455907A1416
7-1/2" x 7/8" Bi-Metal Ship Auger Bits
EXTREME DURABILITY: High speed steel cutting edge for superior durability in nail-embedded wood
LONG LIFE: High speed steel screw tip designed to provide wear resistance and long life
FAST, EASY DRILLING: Unique parabolic screw tip pulls the bit through material quickly and effortlessly
View more features
Product Overview
The LENOX® Bi-Metal Ship Auger Bits are a sharp and durable Auger bit for long tool life. The Auger Bit features a 62 degree optimal cutting angle with a reinforced cutting edge for greater durability in nail encounters. The screw tip is hardened to increase wear resistance for extended life and the twist is manufactured using a forging process which will withstand more torque than a traditional milled process.
Additional Features
RESHARPENABLE: Resharpen with LENOX Diamond File (prod no. 25312DIAF1)
Fast, Easy Drilling
Unique Parabolic Screw Tip Pulls The Bit Through Material Quickly And Effortlessly
Resharpenable
Resharpenable With Lenox Diamond File (Product No. 25312Diaf1)
Support
No Limited Warranty
Unfortunately, this specific product is not eligible for any warranty. Further information about our warranties can be located below.
Learn More
Service
We take extensive measures to ensure all our products are made to the very highest standards and meet all relevant industry regulations.