12" 14TPI METALWOLF™ WAVE EDGE™ Reciprocating Saw Blades (25 Pack)
20185B12114R
12" 14TPI METALWOLF™ WAVE EDGE™ Reciprocating Saw Blades (25 Pack)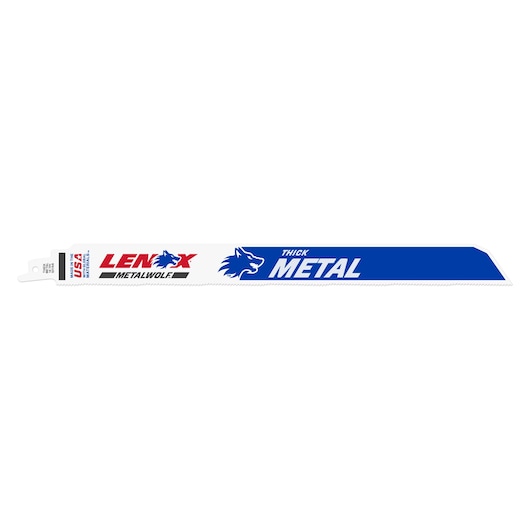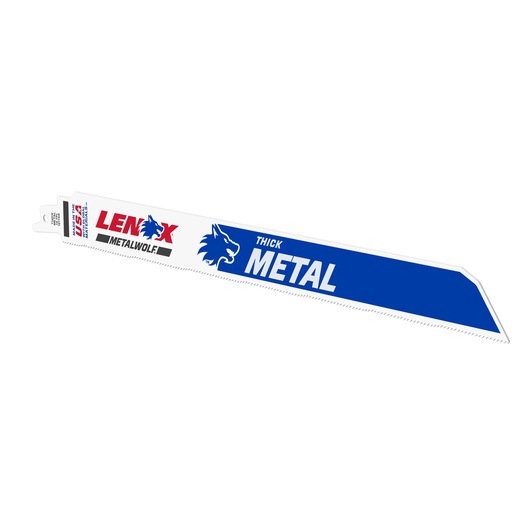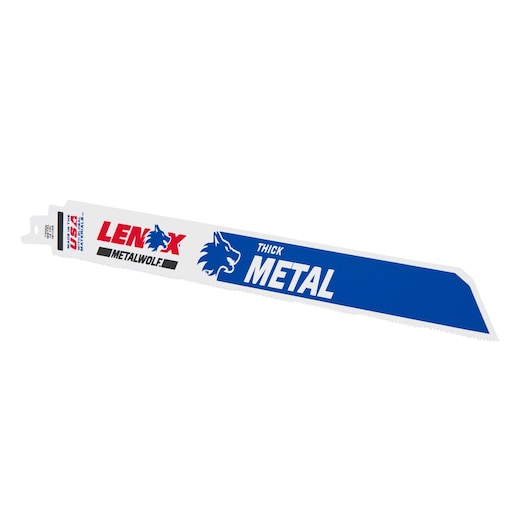 20185B12114R
12" 14TPI METALWOLF™ WAVE EDGE™ Reciprocating Saw Blades (25 Pack)
UP TO 50% LONGER LIFE*: Revolutionary WAVE EDGE™ tooth form design utilizes a 3-stage tooth formation to help improve cutting life
DESIGNED FOR EXTENSIVE METAL APPLICATIONS: Thin blade design is ideal for making quick cuts through a range of metal types and gauges
RELIABLY AGGRESSIVE CUTTING: High-speed steel cutting edge and spring steel backing helps strengthen the blade, reduce breaks, and provides durability for long blade life
View more features
Product Overview
Keep productivity high and downtime on the jobsite low with the LENOX® METALWOLF™ WAVE EDGE™ Bi-Metal Reciprocating Saw Blade. Intended for repetitive, everyday use with metals, these saw blades deliver up to 50% longer life (vs. prior LENOX® generation) thanks to WAVE EDGE™ technology which is designed to improve longevity. The high-speed edge helps you get the most out of your reciprocating saw while the steel backing assists in reducing breakage when cutting metal.
Additional Features
Taller Blade Profile Delivers Straighter Cuts And Longer Life In The Most Demanding Metal Cutting Applications
Support
No Limited Warranty
Unfortunately, this specific product is not eligible for any warranty. Further information about our warranties can be located below.
Learn More
Service
We take extensive measures to ensure all our products are made to the very highest standards and meet all relevant industry regulations.
Disclaimer(s)
*applies to MULTIWOLF™ and select METALWOLF™ and DEMOWOLF™ models vs. prior LENOX generation