9 pc All-In-One Screwdriver
23932
9 pc All-In-One Screwdriver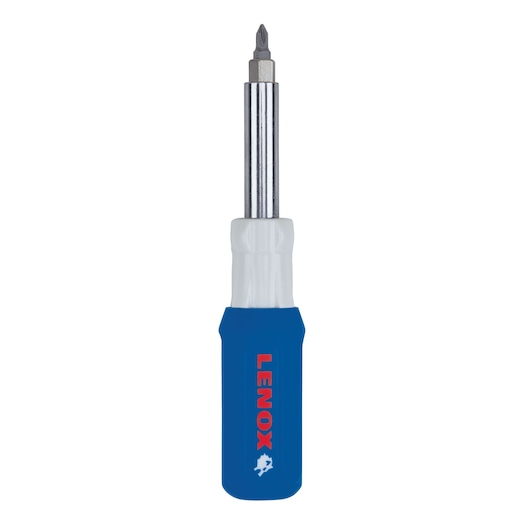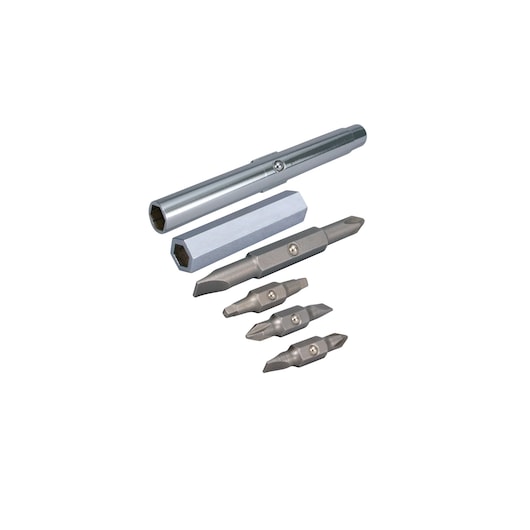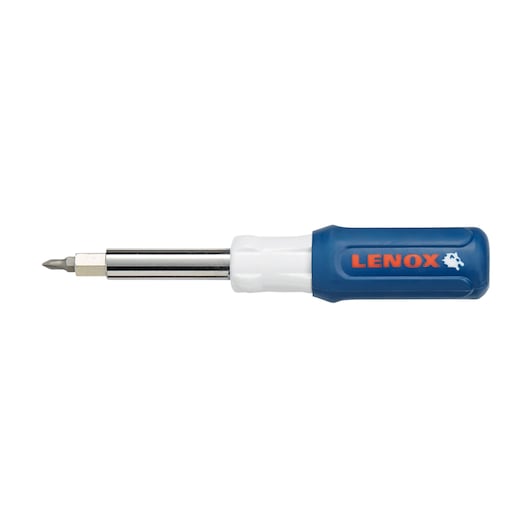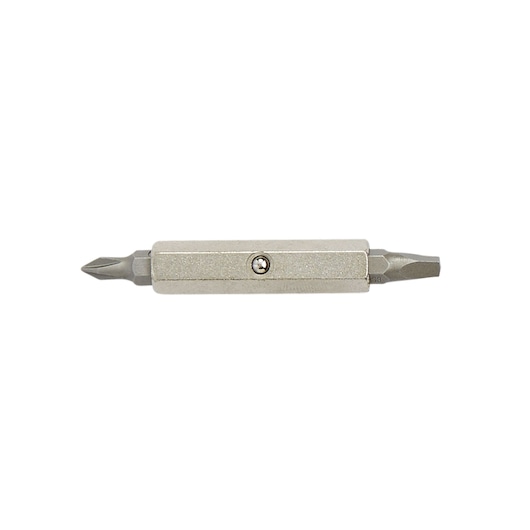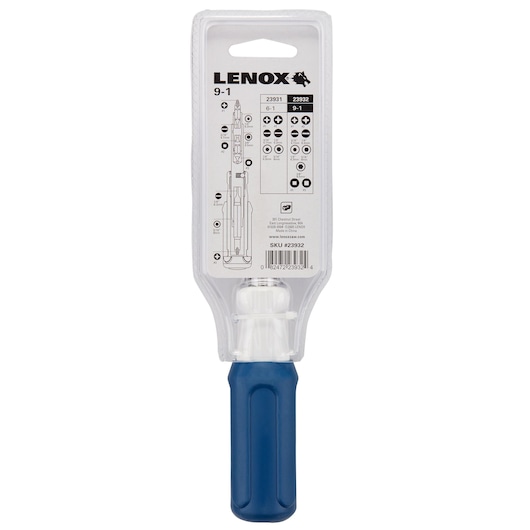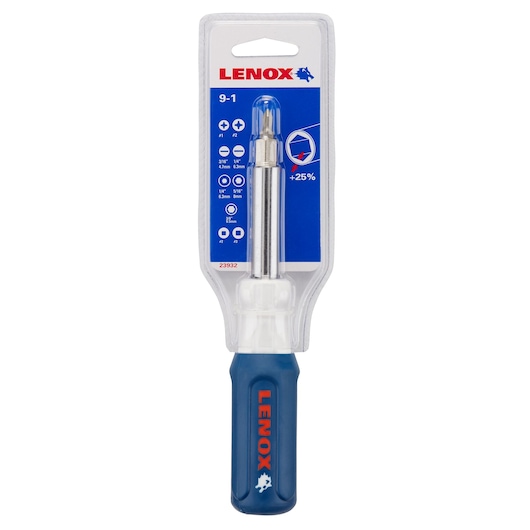 23932
9 pc All-In-One Screwdriver
Comfortable Grip: Slip-Resistant Ergonomic Grip For Maximum Torque
Reduced Stripping: 25% Thicker Nut Driver For Longer Life
Reduced Stripping
View more features
Product Overview
The LENOX® 9 pc All-In-One Screwdriver features a slip resistance ergonomic grip for maximum torque. 3 double ended bits store conveniently in handle with a removable shaft that offers 1/4", 5/16" and 3/8" nut driving capability.
Additional Features
25% Thicker Nut Driver For Longer Life
Includes
(1) PH #1
(1) PH #2
(1) 3/16" SL
(1) 1/4" SL
(1) SQ#2
(1) SQ#3
(1) 1/4" Nut Driver
(1) 5/16" Nut Driver
(1) 3/8" Nut Driver
Support
Lifetime Limited Warranty
We're confident of the quality of our products and we'll repair, without charge, any defects due to faulty materials or workmanship within the specified warranty.
Learn More
Service
We take extensive measures to ensure all our products are made to the very highest standards and meet all relevant industry regulations.