Autoload Retractable Folding Utility Knife
LXHT10600
Autoload Retractable Folding Utility Knife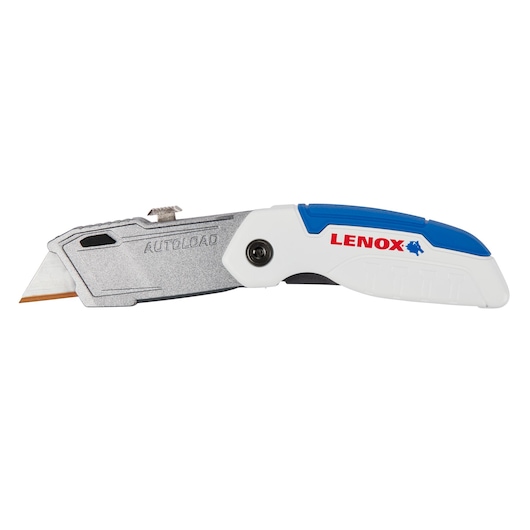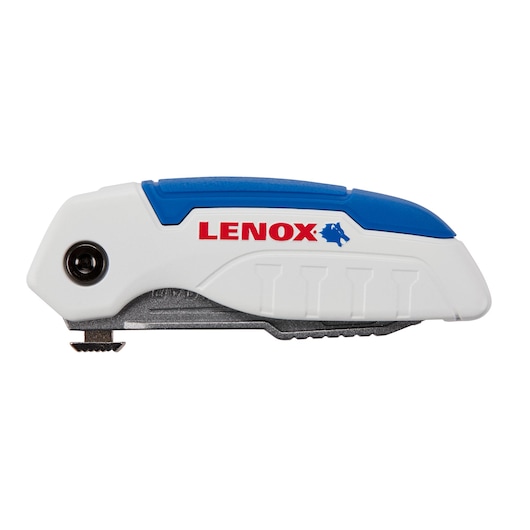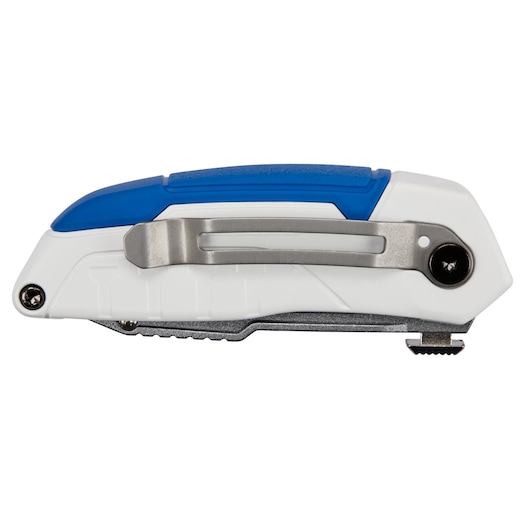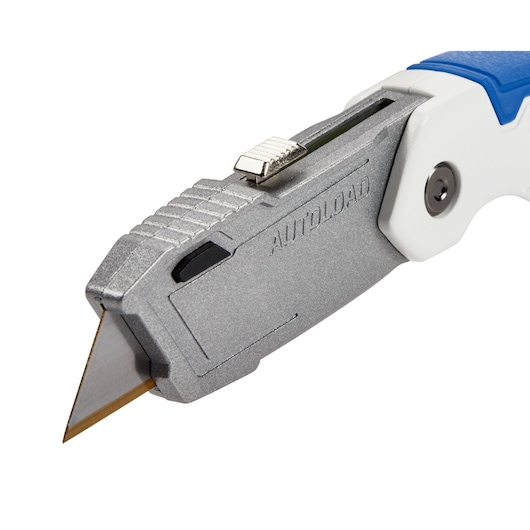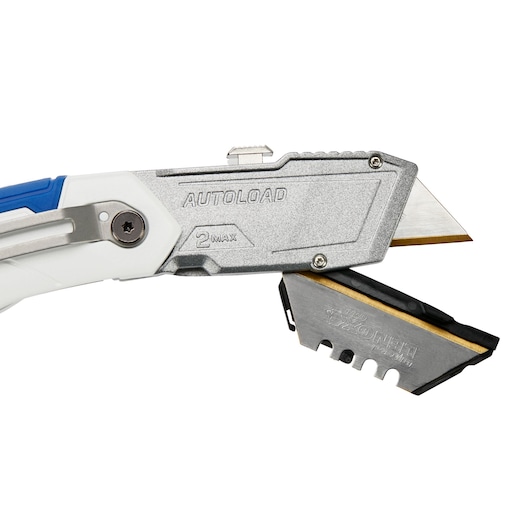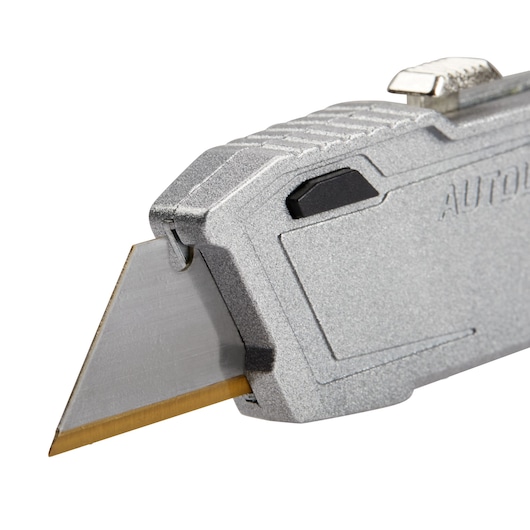 LXHT10600
Autoload Retractable Folding Utility Knife
Easy Access to a Fresh Blade: With autoload rapid blade change
Enhanced Cutting Capacity: With extra extended blade position
Internal Blade Storage: For up to two extra blades
View more features
Product Overview
The LENOX® Autoload Retractable Folding Utility Knife gives the user the convenience of a folding knife with the functionality of a traditional utility knife. Blade changes are quick and easy with the auto load mechanism, providing the user with a fresh blade simply by removing the old blade with the push of a button and moving the slide back and forward to access a new blade. For users who like a longer exposed blade, the 4-notch blades provided with the knife allow for extra extended blade position. The knife holds up to three blades, one in the slider and two in the on-board blade storage compartment. This tool is compatible with all standard utility blades. The comfortable grip and convenient belt clip make it easy to carry on the jobsite.
Additional Features
Easy Carry: With Folding Feature
Proven to Stay Sharp: Includes three titanium nitride coated bi-metal blades
Support
Warranty
Unfortunately, the warranty information cannot be retrieved for this specific product. Please review the information about our warranties.
Service
We take extensive measures to ensure all our products are made to the very highest standards and meet all relevant industry regulations.