LXHT14341
Left Aviation Snips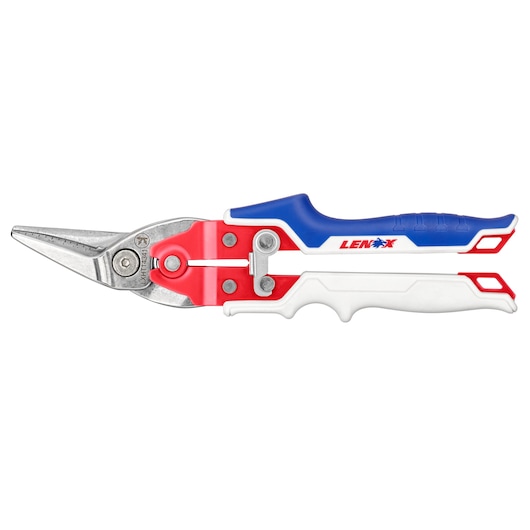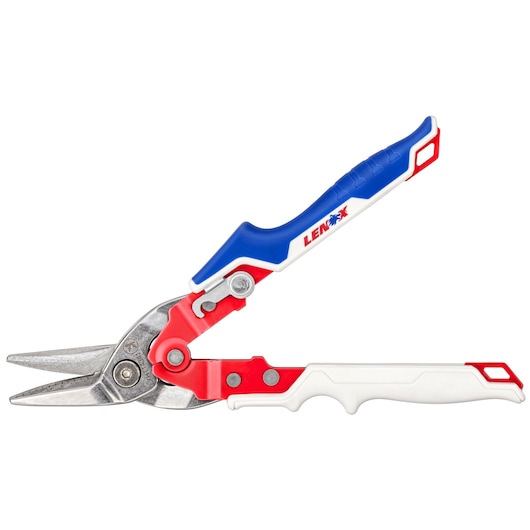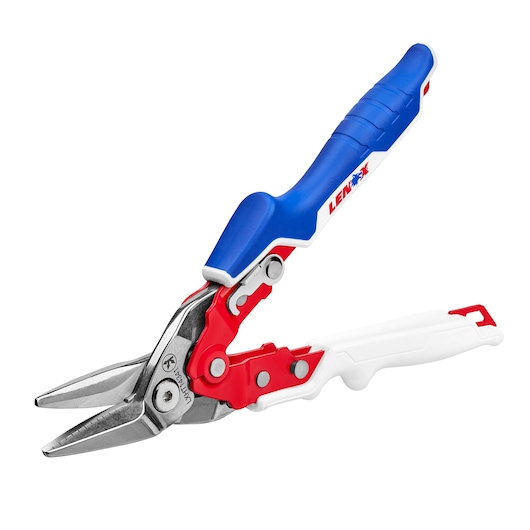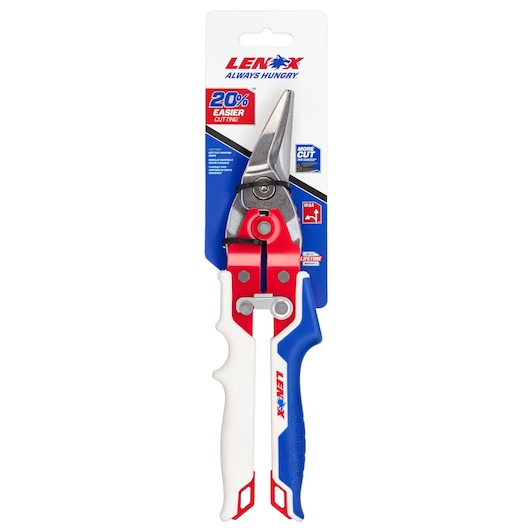 LXHT14341
Left Aviation Snips
Long Blade Life: Precision-Formed Blades For Aviation And Bulldog Snips Bi-Material Blades For Offset Snips
Ultimate Spring Durability: Reinforced Chrome Silicone Valve-Quality Wire Lasts For A Lifetime
Comfortable Grips: Over-Molded Handles Won′t Slip Or Twist
View more features
Product Overview
The LENOX® Aviation Snips feature improvements that any Pro will notice and appreciate. The enhanced mechanical advantage not only makes it 20% easier* to cut than the previous LENOX® snips, but also maximizes the cut length relative to hand span to maximize cut per squeeze; two very important features when cutting sheet metal. The enhanced finished process on the blade prevents material catching when cutting, and the patented blade connection on the pivot bolt prevents loosening and blade separation--a common frustration that prematurely sends snips on the market to the trash. Identifying color coating on both the body and handle-ends allows end users to quickly spot which snip it is (left, right, or straight) in both the toolbox and pouch. Improved ergonomics combined with an added elastomer grip on the backside handle provides comfort and stability. A smooth texture on the other handle allows the fingers to slide when squeezing providing power and ease of use.
Additional Features
Quick Identification: Color Coding On Both Blades And Handles Plus Arrow Icons Allow For Easy Tool Recognition
Support
Lifetime Limited Warranty
We're confident of the quality of our products and we'll repair, without charge, any defects due to faulty materials or workmanship within the specified warranty.
Learn More
Service
We take extensive measures to ensure all our products are made to the very highest standards and meet all relevant industry regulations.
Disclaimer(s)
* compared to previous LENOX snips.